COMPLETE TREE SERVICES
At Harris & Sons, we provide quality work, no hassles and honest Phoenix tree service quotes for tree trimming, tree removal, stump grinding and more. You'll get a free and accurate estimate, and we stand by our professional tree services in Phoenix, AZ. We carry complete insurance coverage to protect you from any potential liabilities allowing you to trust Harris & Sons Tree Specialists to take care of your trees and tree removal in Phoenix.
Tree
Removal
Harris and Sons Tree Specialists are licensed and insured arborists that can be trusted for safe and efficient tree removal services in Phoenix and surrounding areas. Tree removals can be a dangerous and challenging task but with our tree care professional's experience and know-how knowledge we know how to safely execute and eliminate any unwanted trees on your property.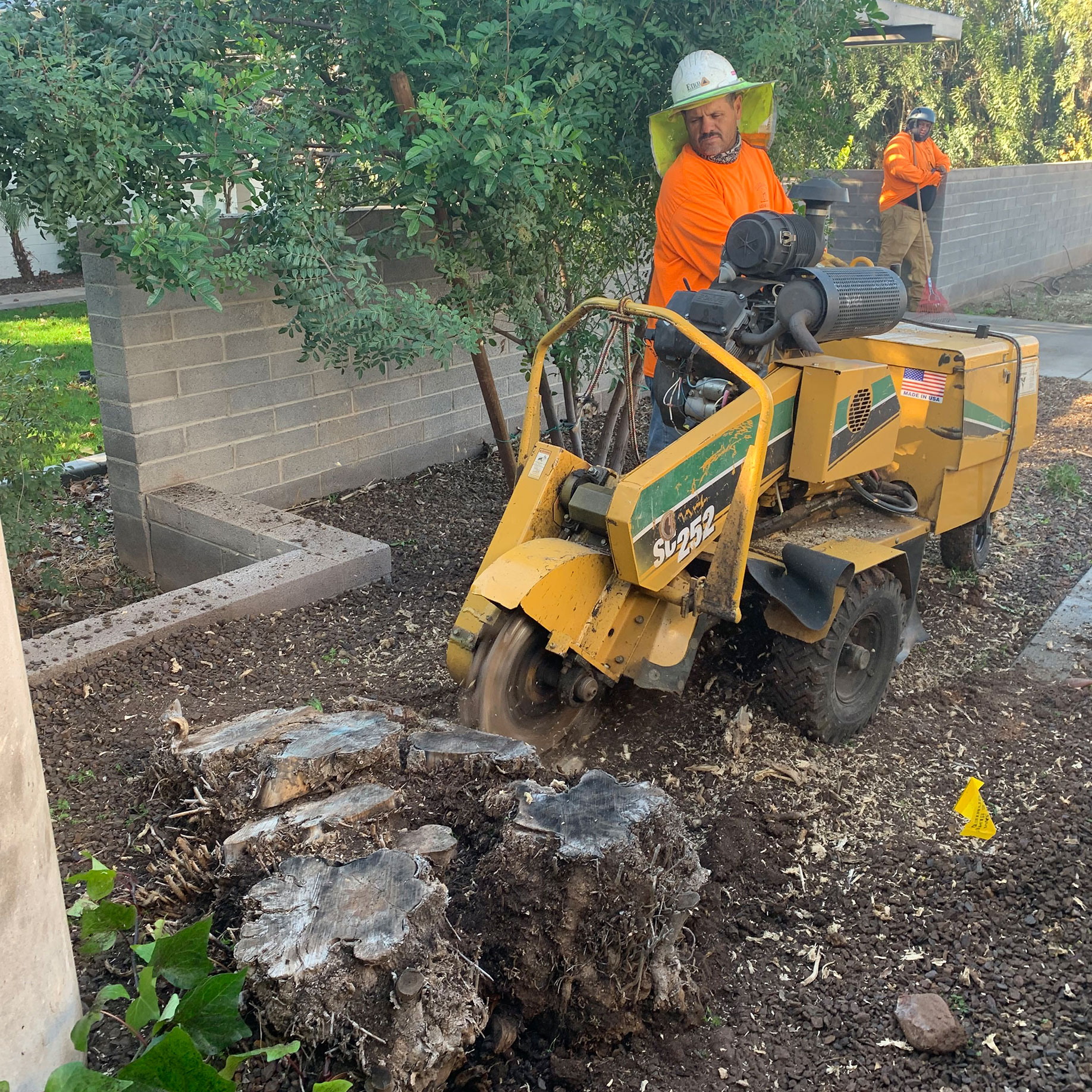 Stump
Grinding
After a tree is removed from a property, it is easier to leave the stump where it is, however, doing that can be very dangerous and hazardous. Harris and Sons Tree Specialists offer stump grinding services that will ultimately grind the stump from the property in no time at all
Extended
Tree Services
Harris & Sons Tree Specialists are the experts at providing extraordinary tree services such as tree planting, tree soiling, tree treatments, deep root-tree fertilizing, root services, bark injections, as well as bark beetle treatments for residential and commercial properties.We provide honest tree service quotes that can benefit your budget!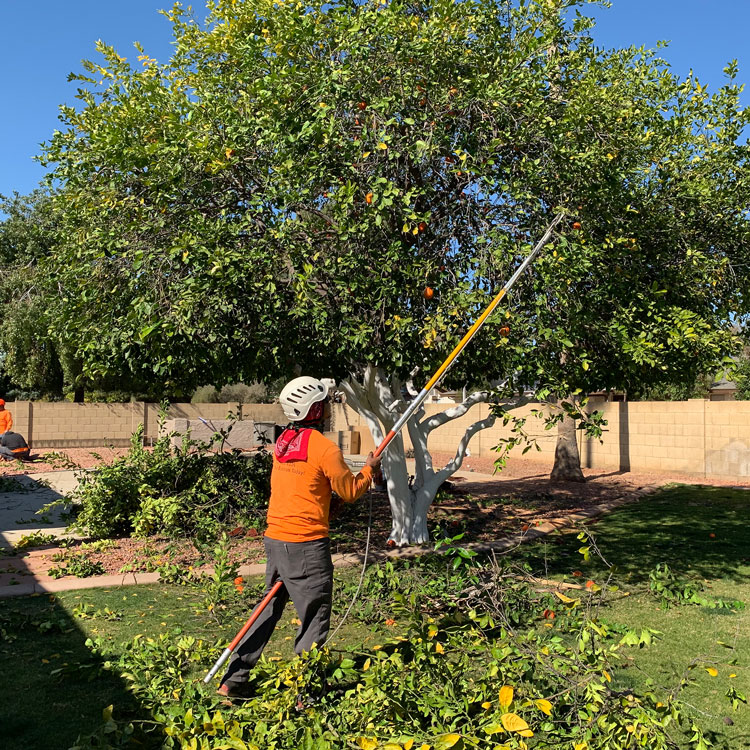 Tree
Trimming
Harris and Sons Tree Specialists offer exceptional tree trimming services that will improve the health of any tree by removing any dead or diseased branches and thinning out heavy foliage. Not only will this improve the health of your trees but will also help prevent any storm damage during monsoon season.
Emergency
Services
The weather that Arizona brings Phoenix Arizona can be very destructive at times, this is why Harris and Sons Tree Specialists are the professionals to call during any emergency tree removal service. Our certified tree specialists have a 24/7 emergency line so you never have to attempt to remove or clean the tree damage yourself, that's what our professional crews are here for.